Kathryn McEvilly has been a pupil at Lamont Drama School since she was very small. Everyone at Lamont Drama knows of Kathryn's fantastic talents as an actress, but Kathryn is what is known in the business as a 'triple threat'. She is not only a fabulous actress but she is also an extremely talented dancer and singer – a complete all-rounder.
Last summer, Kathryn successfully auditioned for the National Youth Theatre and attended the NYT's residential London course in the summer. This year, she decided to challenge herself further by auditioning for the prestigious Youth Music Theatre.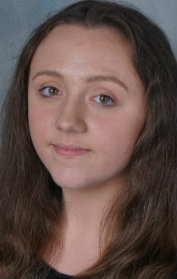 Here's how she got on…
"I auditioned for Youth Music Theatre at the Lowry in Manchester at the beginning of February. YMT is a national company that produce up to eight fantastic new pieces of musical theatre for young people during summer. Their two-three week long residential courses are intense insights into what the industry is all about; working long days in locations across the UK.
The audition took the form of a three-hour workshop, divided equally between singing, dancing and acting. There was nothing to prepare beforehand so it was all about giving everything 100% and having fun! It was such an encouraging and welcoming atmosphere and I really took a lot from it. For each of the three disciplines we had a short, yet energetic warm-up – before starting by learning a short-choreographed routine. This was followed by an improvised movement exercise, so those that may not be as technical could show off their movement ability. The singing workshop took a similar format, whereby the instructor taught us a song which we later performed in small groups; along with a short snippet of our favourite 'shower song' which we sung by ourselves.  The acting section comprised of several short improvised and devised scenes which we worked on and performed to the group either in twos or fours.
At the end of the audition we gathered in a large circle and spoke briefly about how we felt the morning had gone and what would happen next. For anyone who isn't chosen that year, either for a production or on the reserve list, YMT offer skills courses over the summer as an alternative. These are shorter, but still very intense courses in which you can also receive a qualification by the end. As we were only the second or third week of auditions, our directors told us to expect results by the middle of March at the earliest. Despite this, I was overwhelmed to receive an email within a couple of days offering me an early place on one of the productions!
Another amazing thing YMT do, is that they place every individual into a production that they think best suits them. If they realise that a certain individual is particularly creative, they may place them in a show where the script has not been written and the performers have to do that themselves. Likewise, if your strength is dancing they do their best to place you in a more movement-based production – whilst they endeavour to show off the stronger singers in more musical shows etc. I am now extremely excited for summer and I look forward to finding out which production I have been selected for in the coming weeks. I would most definitely recommend auditioning for the YMT; the workshop, more than anything, is a really enjoyable experience and you are immediately surrounded by a supportive team who want to and will get the best out of you."