Former Lamont Drama pupil, the gorgeous Tori Hargreaves is picking up amazing reviews in London performing in celebrated playwright Jonathan Harvey's play Boom Bang-a-Bang.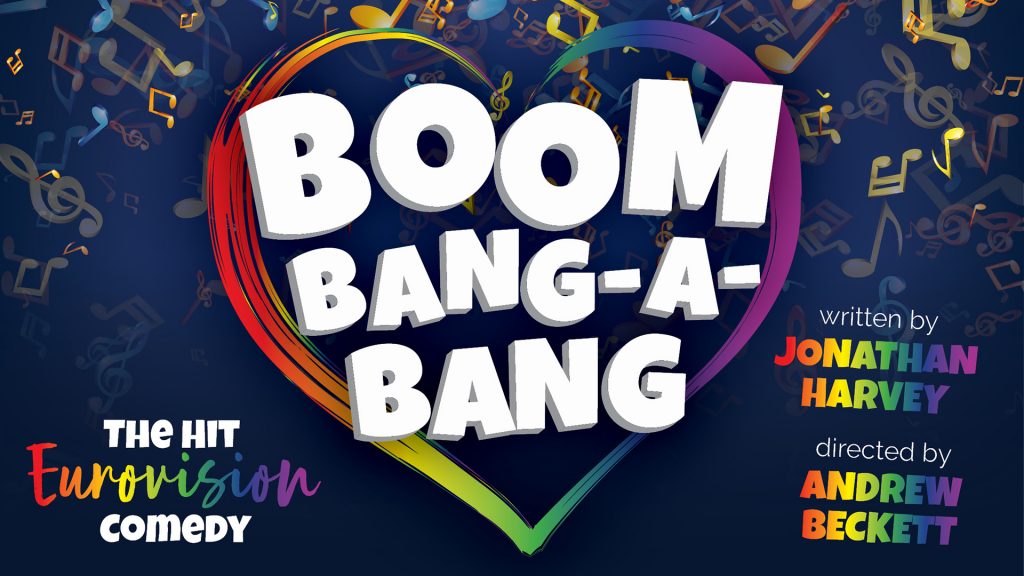 Tori was without doubt one of the school's most talented students offering a triple threat of brilliance at acting, singing and dancing. She is also one of the nicest people you could ever wish to meet – always happy and smiling and loving life!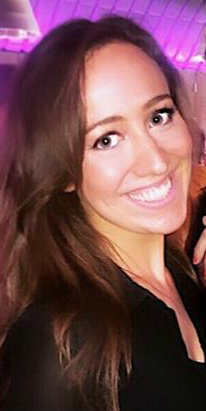 So, it's no surprise that she is taking centre stage in this hilarious farce set in London at a Eurovision watching flat party hosted by Lee. However, fallouts, accusations and fights soon break out between his pals and it quickly turns into a fiasco.
One reviewer says of Tori: "There is a hidden depth behind every line and something mysterious always just below the surface…. she was truly fascinating to watch.
The reviewer goes on: "Boom Bang-a-Bang is a hysterical farce and if you enjoy Eurovision or want to reminisce about nineties house parties you will have a riot. The audience member next to me was singing along loudly whenever a Eurovision hit was heard above the arguments….it is definitely worth seeing as you will undoubtedly be smiling and laughing throughout".
Another review gives the production 5 stars saying: "It's an absolute corker! This is a piece that veers unapologetically from absurd slapstick to raw tragedy, and is rich and rewarding as a result. Director Andrew Beckett has assembled a truly superb cast. As Lee's sister Wendy, Tori Hargreaves is poised and precise, delivering a blisteringly memorable monologue in the second act!".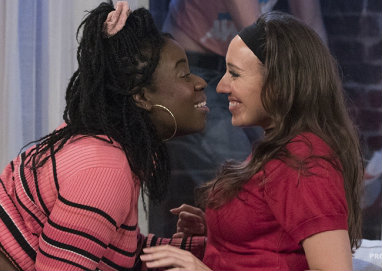 A review in The Stage agrees that Tori brings something special to Boom Bang-a-Bang: "Tori Hargreaves gives a delicately layered performance as Lee's sister Wendy. There is so much going on behind her eyes – without saying a word, she foreshadows the storm that blights the party.
Says Diane Lamont: "As a Lamont student, Tori's genius was always her superb comic timing so it's no surprise she is giving such a stand out performance in this popular production. She was always a star in the making and it's lovely to hear that she is going from strength to strength. Fabulous work, Tori! "
Other reviews include:
★★★★★
"hilarious and moving in equal measure…douze points"
Boyz
★★★★★
"Stuffed absolutely full with the best, crispest, freshest one-liners"
BritishTheatre.com
★★★★
"an evening of raucous fun"
QX Magazine
Congratulations to one of Lamont Drama's most long-standing pupils and assistant teacher Kathryn McEvilly.
Kathryn, who is currently in Year 13, has been offered a place on the BA (Hons) Musical Theatre Degree at Italia Conti in London – Britain's oldest theatre arts training school and renowned throughout the world as a training centre of excellence.
The course involves acting skills including: scene study, improvisation, stage combat, acting for screen, practical voice and accent work, singing skills including: technique, repertoire, ensemble, 1:1 lessons, microphone technique and music theory, as well as dance skills including: jazz, ballet, tap, commercial, contemporary and aerial.
Other projects throughout the three years include: song writing, studying various practitioners and the opportunity to appear in new music videos – to name but a few.
Says Kathryn: "I'm absolutely over the moon that my audition was successful. Italia Conti was at the top of my wish list was I'm very excited to have been offered this fantastic opportunity."
Principal Diane Lamont said: "I couldn't be happier or prouder about Kathryn's achievement. Kathryn has been a pupil at the school since she was sever-years-old and has attained Distinction for every LAMDA exam up to and including the top Grade 8. She is not only one of my longest standing pupils but also one of the most loved. She is a super assistant teacher and the younger children are incredibly fond of her. She has an absolute gift for teaching as well as performing. She is also a very successful professional voiceover artiste. A true Lamont star."
Kathryn added: "At the end of my third year I will perform in two fully staged musicals, a West End Showcase and summer show, as well as creating a practical piece of Musical Theatre performance for my dissertation. It is an extremely intense and demanding course that prepares you to embark upon a successful professional career in the performing arts industry.