Our lovely Laurie Ogden continues to go from strength to strength in both her acting and poetry career!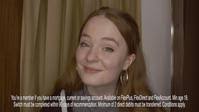 Laurie, who attended Lamont Drama School until she went to university,  is back on our screen in the Nationwide ad sharing her brilliant poem '3am Friends' . Laurie and Toby Campion demonstrate that it's the little things you share that make a friendship. She also performs another poem 'Mother's Day' as part of the Nationwide ad campaign.
When she's not charming us on the small screen, Laurie is busy in the theatre. She has just finished with the NYT REP company (2018) group and is currently in a UK tour in a play called 'Napoli, Brooklyn'.
Laurie is starring in Meghan Kennedy's enthralling coming-of-age tale alongside Georgia May Foote (Coronation Street, Grange Hill), Robert Cavanah (Shetland, Outlander and The Royal), Hannah Bristow(Jane Eyre, National Theatre), Mona Goodwin (Black Mirror), Stephen Hogan (The Tudors, Primeval),  Gloria Onitiri (Brighton Rock, Hadestown) and Madeleine Worrall (Peter Pan, Jane Eyre National Theatre). The tour will finish at the Park Theatre in London.
She says: "After that I'm heading to Edinburgh with a play called 'Bible John' which I'm equally excited about. I'm also hoping to get more poetry projects done now that my run with the NYT REP is finished".
Says Mrs Lamont: "Laurie's writing and performing talents were evident from a very young age. She simply lights up the stage or screen with her presence. I am delighted that she continues to perform in such diverse and interesting projects."
Congratulations to one of Lamont Drama's most long-standing pupils and assistant teacher Kathryn McEvilly.
Kathryn, who is currently in Year 13, has been offered a place on the BA (Hons) Musical Theatre Degree at Italia Conti in London – Britain's oldest theatre arts training school and renowned throughout the world as a training centre of excellence.
The course involves acting skills including: scene study, improvisation, stage combat, acting for screen, practical voice and accent work, singing skills including: technique, repertoire, ensemble, 1:1 lessons, microphone technique and music theory, as well as dance skills including: jazz, ballet, tap, commercial, contemporary and aerial.
Other projects throughout the three years include: song writing, studying various practitioners and the opportunity to appear in new music videos – to name but a few.
Says Kathryn: "I'm absolutely over the moon that my audition was successful. Italia Conti was at the top of my wish list was I'm very excited to have been offered this fantastic opportunity."
Principal Diane Lamont said: "I couldn't be happier or prouder about Kathryn's achievement. Kathryn has been a pupil at the school since she was sever-years-old and has attained Distinction for every LAMDA exam up to and including the top Grade 8. She is not only one of my longest standing pupils but also one of the most loved. She is a super assistant teacher and the younger children are incredibly fond of her. She has an absolute gift for teaching as well as performing. She is also a very successful professional voiceover artiste. A true Lamont star."
Kathryn added: "At the end of my third year I will perform in two fully staged musicals, a West End Showcase and summer show, as well as creating a practical piece of Musical Theatre performance for my dissertation. It is an extremely intense and demanding course that prepares you to embark upon a successful professional career in the performing arts industry.
Just started work yesterday on a choral verse speaking piece with my talented 9.45 a.m. Saturday group.
They have only been coming for a short while but have all made so much progress with their expression and confidence. I look forward to teaching this lovely group of children every week! Just look at how fantastic they all are at showing me trepidation and then happiness! Super!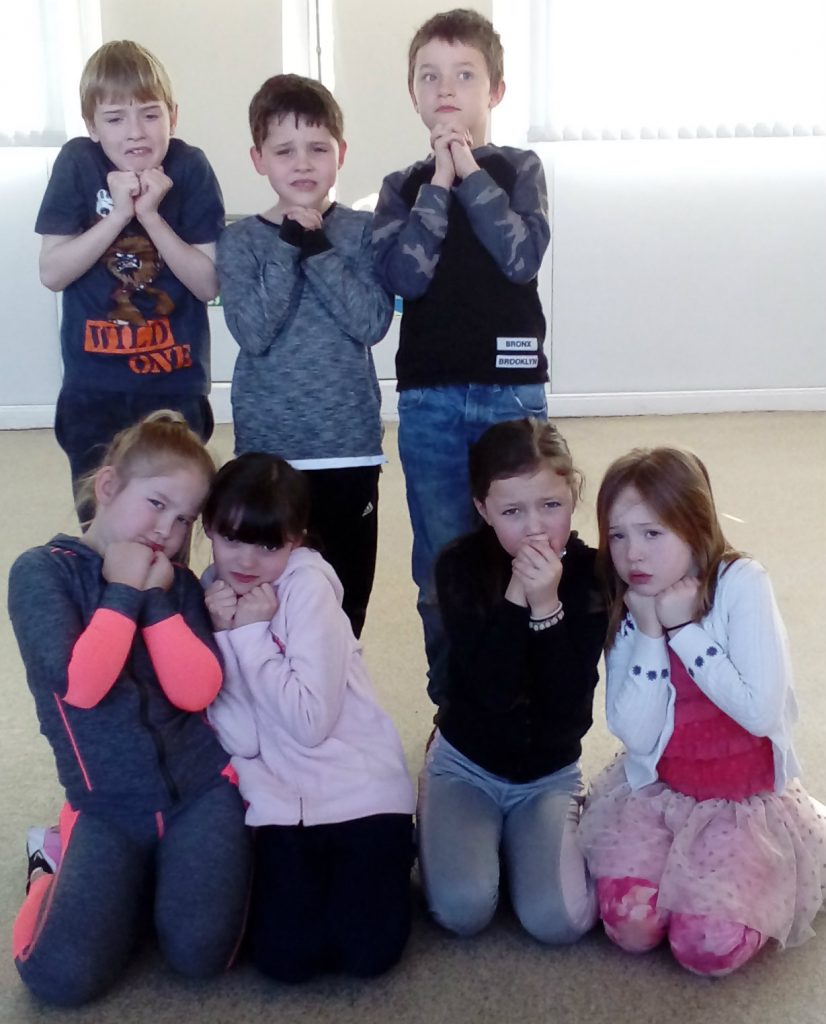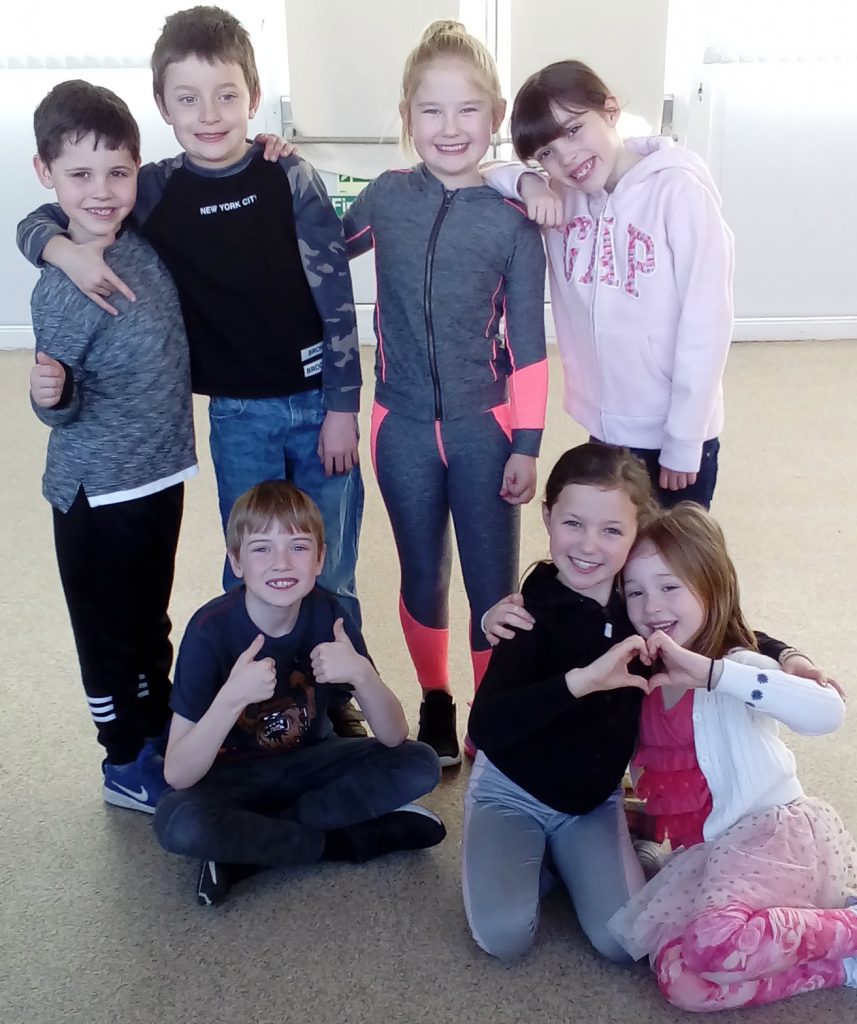 Congratulations to six-year-old Campbell Gie and seven-year-old Isla Gie who successfully auditioned to be featured artistes in the latest ASDA television advertising campaign.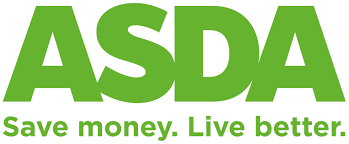 Campbell and Isla are currently on air in the Extra Special Aberdeen Angus Steaks advert. The pair are seen leaping onto their parents' bed for a fun-filled Saturday morning of pancakes and boxsets! The campaign will run into spring.
Isla is flying high on a wave of success after appearing as Éponine in the sell-out UK and Ireland tour of "LES MISÉRABLES". Isla played the part of for 6 weeks at the Curve theatre, Leicester and was delighted to be chosen for the opening press night performing in front of Cameron Mackintosh.
After re-auditioning for a role in the Birmingham Hippodrome 6-week run, Isla learnt this week that she has been selected to play the part of Cosette.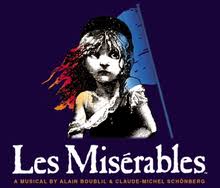 She said: "I can't wait to see everyone again. I'm super excited to be playing Cosette this time and I can't wait to sing my favourite song Castle on a Cloud. We rehearse in Birmingham in March and then with the full cast in Manchester just before they move to the Midlands.
Isla will play Cosette alongside Killian Donnelly as Jean Valjean. Killian played the role of 'Jean Valjean' in the West End production of "Les Misérables".
Isla and Campbell (aka much loved grand-children of Lamont Drama Principal Diane Lamont) receive most of their LAMDA lessons by skype.
Said Mrs. Lamont: "Isla and Campbell have done extremely well studying for their LAMDA exams via skype and both love performing. I'm immensely proud of them both."
Isla will be appear in "LES MISÉRABLES" from April 2 to May 11, 2019
Congratulations to all pupils for gaining such excellent results in the last session of LAMDA exams. Twenty-four children took the exams and there were 22 Distinctions and 2 high Merits.
The following children all got Distinction (with those gaining a fantastic 90+ marked with a *).
Introductory 3
Freddie Thomason*, Martha Last*
Entry
Jesikka Rajkumar*
Grade 1
Flyn Aindow*
Grade 2
Serafina Campolucci-Bordi*, Chayil Oyedeji
Grade 3
Ifeoluwa Oyedeji
Grade 4
Beth Edwards*, Alfie Molloy*, Jemima Brooks*, Verity Clark*, Alex Goldman, Harry Geldart
Grade 5
Evie Clark*, Ellie Edwards*, Isabel Chan
Grade 6
Kristina Rawsthorne* and Varun Premakantha
Grade 7
Ellis Coulter*, Jemima Hardaker*, Priya Lal*
Grade 8
Alex Lal*
Trophies for exam excellence went to:
Junior – Martha Last (96)
Intermediate – Verity Clark (98)
Senior – Ellie Edwards (98)