Talented Lamont pupil Ellis Coulter recently wowed audiences with his performance in the SDC Youth Theatre presentation of 'Frankenstein'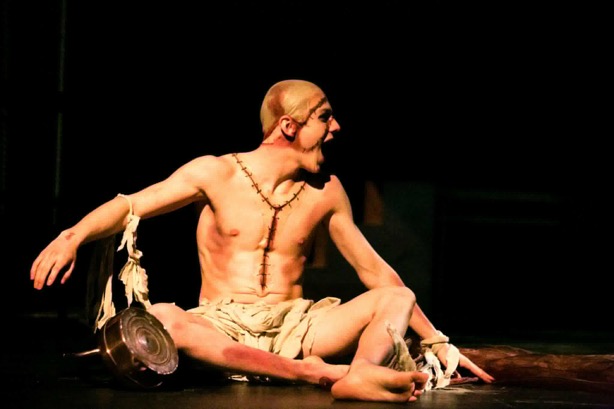 The production ran from March 12 to March 16 and was directed by Paul Wilkinson.
Ellis's Mum, Natalie Coulter, says: "Ellis took on the role of The Creature in Frankenstein. It really was s a fantastic production and he had standing ovations every night."
Some of the comments from the audience included "Wow. Wow. Wow.", "Exquisitely Visceral", "Amazing".
Ellis is hoping to go on train professionally.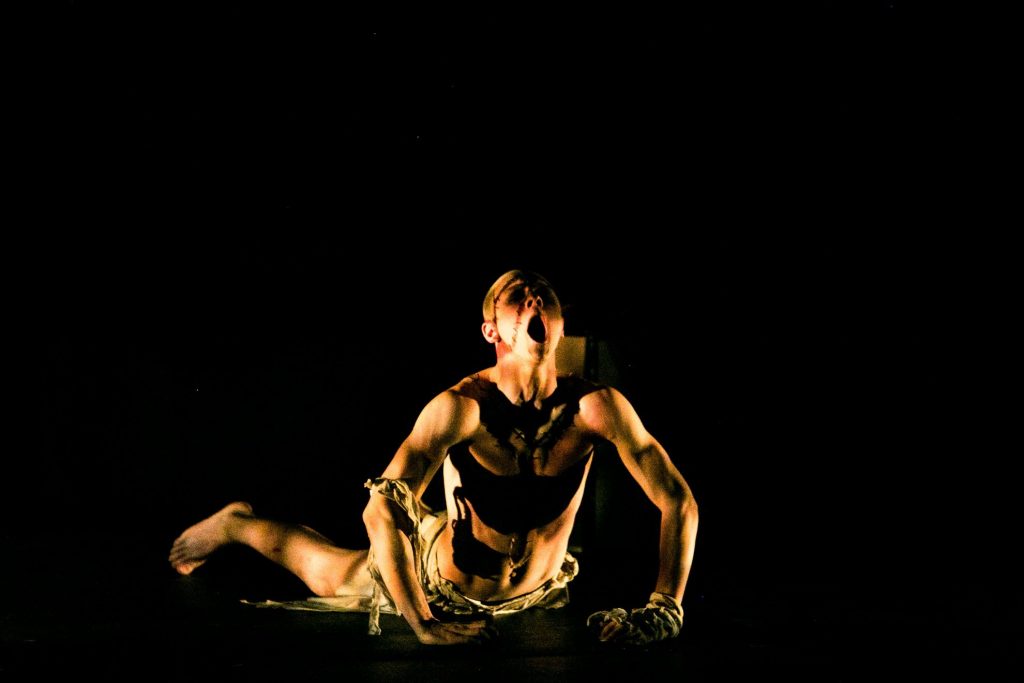 Said Mrs Lamont, "Ellis has so much to offer and I see great things for him in the future. He is so directable and focused, not to mention that he loads of natural talent. We're excitedly waiting to hear where he will go next to develop this exceptional talent".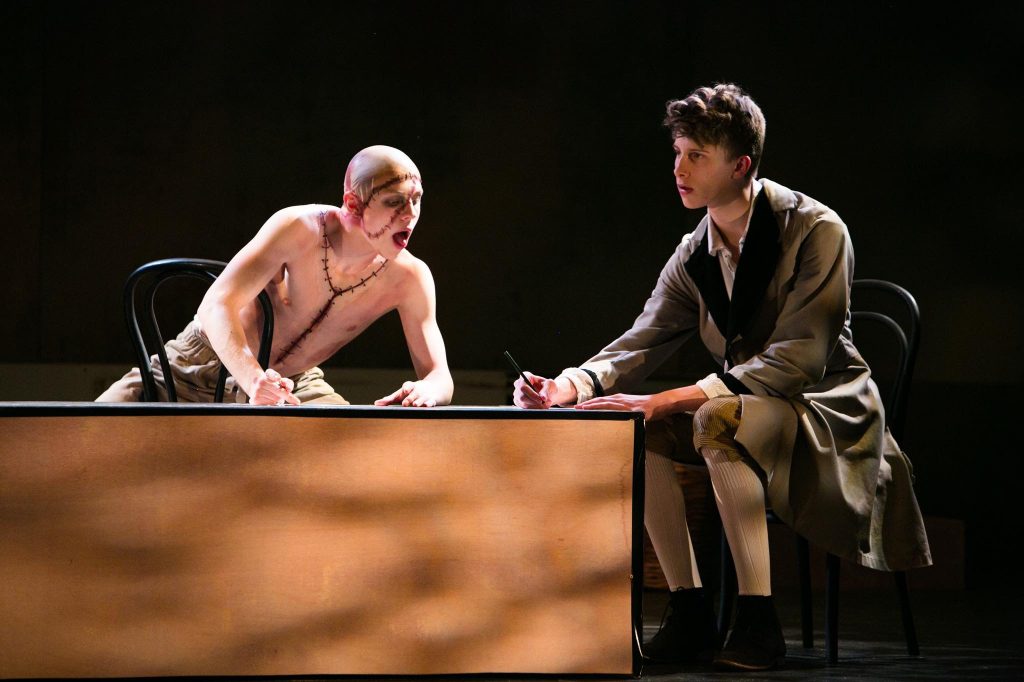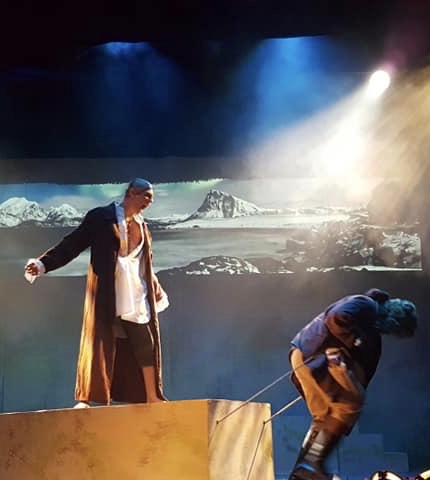 Lamont Pupils had a very successful day at Sefton Festival of Performing Arts.
Drama Adjudicator Merriel Halsall-Williams (pictured with the trophy winners) commented on the phenomenal high standards at the festival from all age groups.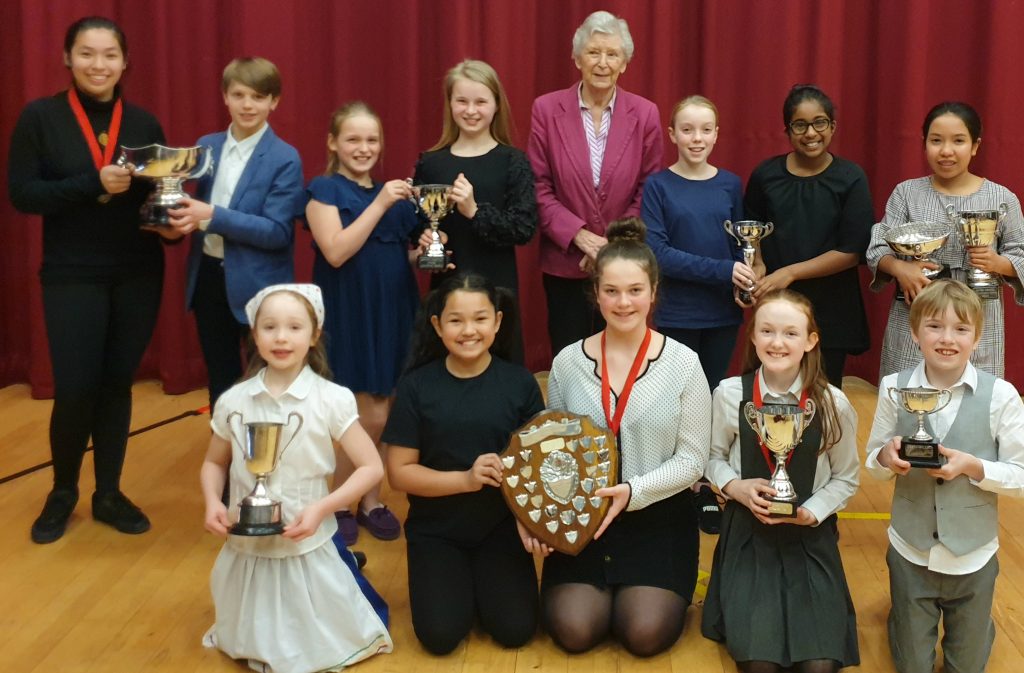 Said Mrs Lamont: "Sefton is a very friendly festival which the children and parents enjoy immensely. However, the standard is always high and Lamont pupils had to put in top performances to achieve the success that they did. I was proud of them all."
The results were as follows:-
Verse Speaking (Tinies)
1st Martha Last, 2nd Bobby Marshall
Verse Speaking (Years 4 & 5)
1st Verity Clark, 2nd Poppy Padin, 3rd Sarafina Campolucci Bordi
Verse Speaking (Years 6 & 7)
2nd Jemima Brooks, 3rd Orlando Campolucci Bordi & Evie Clark
Verse Speaking (Year 8 & 9)
1st Jasmine McElhinney, 2nd Ellie Edwards, 3rd Lydia Russell & Isabel Chan
Junior Prose Reading
1st Martha Last, Joint 2nd Serafina Campolucci Bordi & Verity Clark
Intermediate Prose Reading
1st Evie Clark, 2nd Orlando Campolucci Bordi
Senior Prose
1st Ellie Edwards, Joint 2nd Jasmine McElhinney & Isabel Chan
Junior Solo Act
2nd Verity Clark, 3rd Poppy Padin
Inter Solo Act
1st Orlando Campolucci Bordi, 2nd Evie Clark
Senior Solo Act
2nd Ellis Coulter, Joint 3rd Ellie Edwards & Jasmine McElhinney
Junior Duologue
Bobby Marshall & Martha Last
Inter Duologue
1st Evie & Verity Clark, Joint 2nd Serafina & Orlando Campolucci Bordi and Beth Edwards & Jemima Brooks
Senior Duologue
1st Isabel Chan, Mimi Davies and Lydia Russell
Trophy Winners
Most Promising Senior Drama Competitor – Isabel Chan
Best Actor – Orlando Campolucci Bordi (Joint Winner)
Junior Verse Speaker – Martha Last
Senior Verse Speaker – Jasmine McElhinney (Joint Winner)
Junior Drama Challenge Trophy – Verity & Evie Clark & Orlando Campolucci Bordi
Senior Drama Challenge – Ellie Edwards
Lamont Drama School achieved their best-ever festival results at this year's Wirral festival!
All pupils put in tremendous performances at the festival and from the 24 classes entered – Lamont pupils gained … 23 x 1sts, 6 x 2nds and 3 x 3rds
Says Diane Lamont: "I am always proud of my talented pupils when they are out performing in front of an audience but at this year's Wirral Festival they surpassed all of the many successes we've enjoyed as a school. They were simply superb!"
Full results as follows:
VERSE SPEAKING
Year 3: 1st – Freddie Thomason (Rose Brown Memorial Trophy), 2nd Grace Hayes
Year 4: 1st – Serafina Campolucci-Bordi (Valerie Ann Butterworth Trophy)
Year 5: 1st – Verity Clark (Irene Hammond Cup), 2nd Chayil Oyedeji
Year 6: 1st – Evie Clark (Junior Rita Trantom Jones Trophy)
Year 7: 1st – Orlando Campolucci-Bordi (Vivienne Glover Trophy), 2nd Jemima Brooks, 3rd Louisa Whorton & Ifeoluwa Oyedeji
Year 9 : 1st – Lydia Russell (Sanders Memorial Cup) 2nd Isabel Chan
Year 10/11: 1st – Itsoghena Oyedeji (BF Challenge Cup)
SOLO ACTING
Year 4 & Under: 1st – Poppy Padin (Marion Hughes Trophy)
Year 5 & 6: 1st – Evie Clark,   2nd Verity Clark
Year 7: 1st – Orlando Campolucci-Bordi (Wirral Festival Cup)
Year 8/9: Joint 1st – Niamh Hughes and Henry Leason (Winifred Inch Trophy)
Year 10/11: 1st – Itsoghena Oyedeji (Wirral Cup)Henry Leason takes 1st!
PROSE READING
Year 4: 1st – Serafina Campolucci-Bordi (Bebington Chamber of Trade Cup)
Year 5: 1st – Verity Clark (The Marylene Lawrence Trophy)
Year 6: 1st – Evie Clark
Year 7: 1st – Orlando Campolucci-Bordi (Roger Lancelyn Green Memorial Trophy)
Year 8/9: 1st – Isabel Chan
Year 10: 1st  -Itsoghena Oyedeji (Bromborough Cup)
SACRED TEXT READING
Year 2 – 4: 3rd – Gadowl Oyedeji
Year 5/6: 1st – Chayil Oyedeji (BF Trophy)
DUOLOGUES/GROUP ACTING
Year 6 & Under: 1st – Evie & Verity Clark (Lamont Cup)
Year 7-9: 1st – Louisa Whorton and Niamh Hughes (Mary Inch Trophy)
Open: 1st – Lydia Russell, Isabel Chan & Mimi Davies
Congratulations to one of Lamont Drama's most long-standing pupils and assistant teacher Kathryn McEvilly.
Kathryn, who is currently in Year 13, has been offered a place on the BA (Hons) Musical Theatre Degree at Italia Conti in London – Britain's oldest theatre arts training school and renowned throughout the world as a training centre of excellence.
The course involves acting skills including: scene study, improvisation, stage combat, acting for screen, practical voice and accent work, singing skills including: technique, repertoire, ensemble, 1:1 lessons, microphone technique and music theory, as well as dance skills including: jazz, ballet, tap, commercial, contemporary and aerial.
Other projects throughout the three years include: song writing, studying various practitioners and the opportunity to appear in new music videos – to name but a few.
Says Kathryn: "I'm absolutely over the moon that my audition was successful. Italia Conti was at the top of my wish list was I'm very excited to have been offered this fantastic opportunity."
Principal Diane Lamont said: "I couldn't be happier or prouder about Kathryn's achievement. Kathryn has been a pupil at the school since she was sever-years-old and has attained Distinction for every LAMDA exam up to and including the top Grade 8. She is not only one of my longest standing pupils but also one of the most loved. She is a super assistant teacher and the younger children are incredibly fond of her. She has an absolute gift for teaching as well as performing. She is also a very successful professional voiceover artiste. A true Lamont star."
Kathryn added: "At the end of my third year I will perform in two fully staged musicals, a West End Showcase and summer show, as well as creating a practical piece of Musical Theatre performance for my dissertation. It is an extremely intense and demanding course that prepares you to embark upon a successful professional career in the performing arts industry.
Just started work yesterday on a choral verse speaking piece with my talented 9.45 a.m. Saturday group.
They have only been coming for a short while but have all made so much progress with their expression and confidence. I look forward to teaching this lovely group of children every week! Just look at how fantastic they all are at showing me trepidation and then happiness! Super!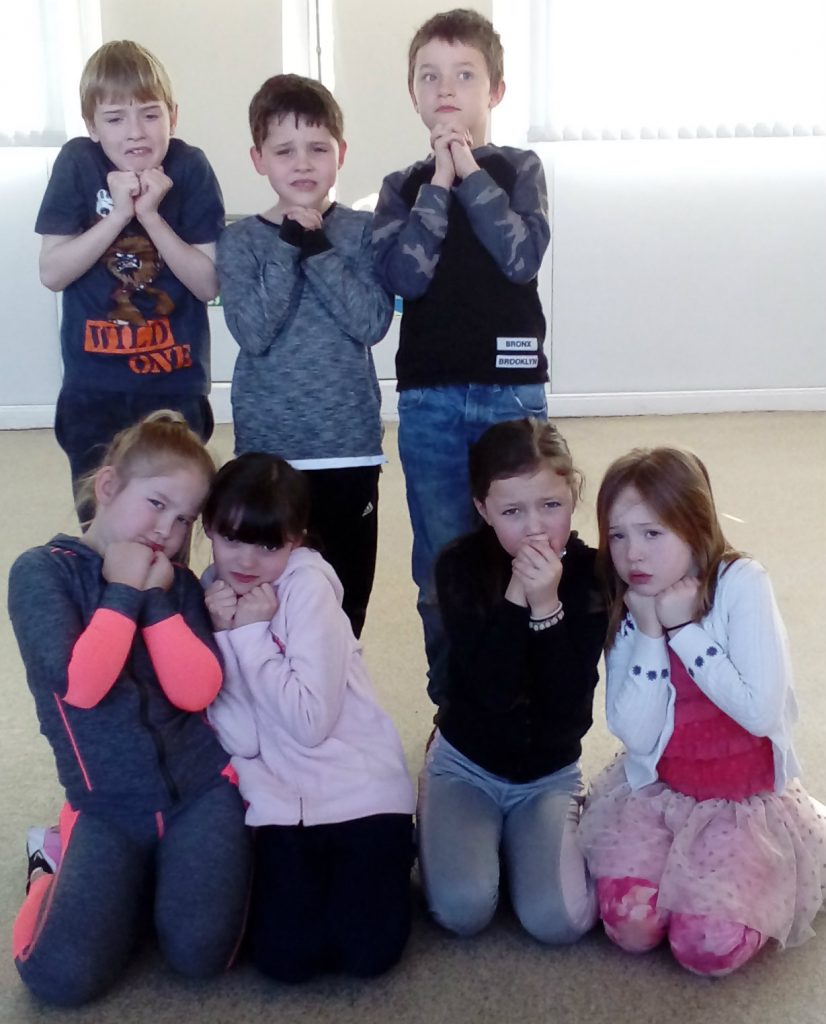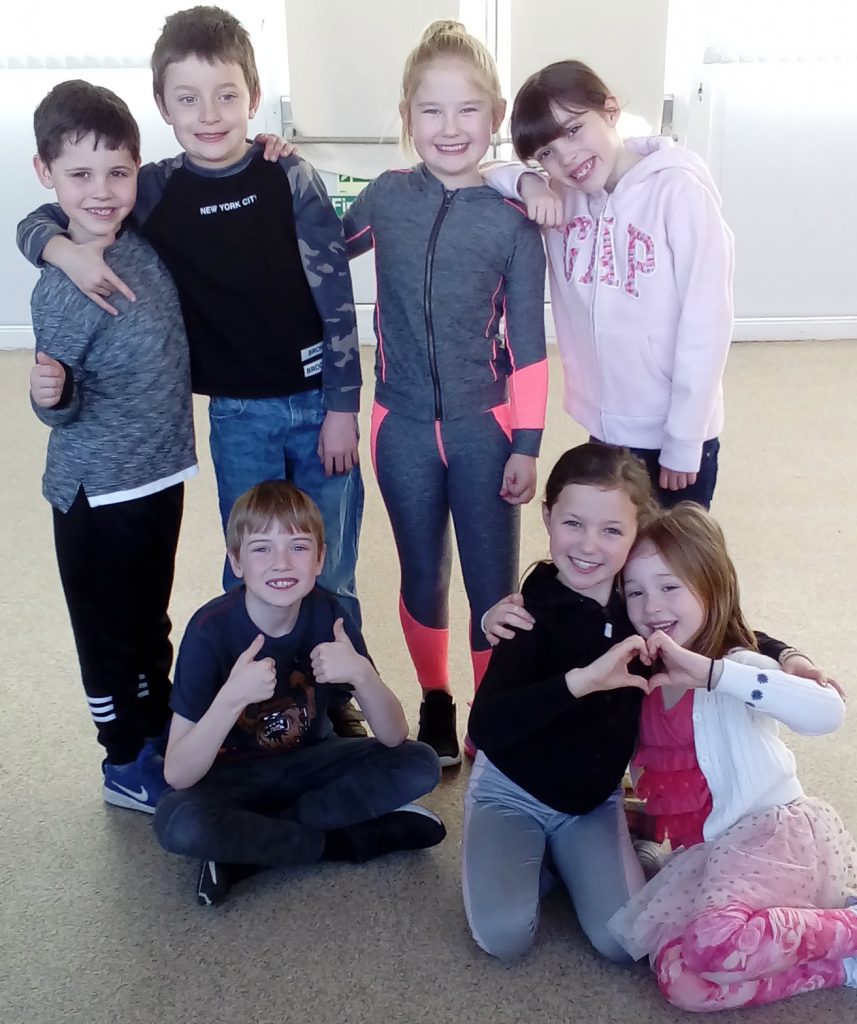 Congratulations to six-year-old Campbell Gie and seven-year-old Isla Gie who successfully auditioned to be featured artistes in the latest ASDA television advertising campaign.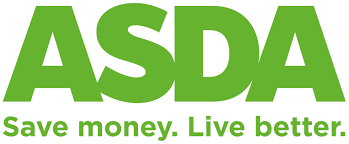 Campbell and Isla are currently on air in the Extra Special Aberdeen Angus Steaks advert. The pair are seen leaping onto their parents' bed for a fun-filled Saturday morning of pancakes and boxsets! The campaign will run into spring.
Isla is flying high on a wave of success after appearing as Éponine in the sell-out UK and Ireland tour of "LES MISÉRABLES". Isla played the part of for 6 weeks at the Curve theatre, Leicester and was delighted to be chosen for the opening press night performing in front of Cameron Mackintosh.
After re-auditioning for a role in the Birmingham Hippodrome 6-week run, Isla learnt this week that she has been selected to play the part of Cosette.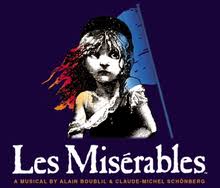 She said: "I can't wait to see everyone again. I'm super excited to be playing Cosette this time and I can't wait to sing my favourite song Castle on a Cloud. We rehearse in Birmingham in March and then with the full cast in Manchester just before they move to the Midlands.
Isla will play Cosette alongside Killian Donnelly as Jean Valjean. Killian played the role of 'Jean Valjean' in the West End production of "Les Misérables".
Isla and Campbell (aka much loved grand-children of Lamont Drama Principal Diane Lamont) receive most of their LAMDA lessons by skype.
Said Mrs. Lamont: "Isla and Campbell have done extremely well studying for their LAMDA exams via skype and both love performing. I'm immensely proud of them both."
Isla will be appear in "LES MISÉRABLES" from April 2 to May 11, 2019
Congratulations to all pupils for gaining such excellent results in the last session of LAMDA exams. Twenty-four children took the exams and there were 22 Distinctions and 2 high Merits.
The following children all got Distinction (with those gaining a fantastic 90+ marked with a *).
Introductory 3
Freddie Thomason*, Martha Last*
Entry
Jesikka Rajkumar*
Grade 1
Flyn Aindow*
Grade 2
Serafina Campolucci-Bordi*, Chayil Oyedeji
Grade 3
Ifeoluwa Oyedeji
Grade 4
Beth Edwards*, Alfie Molloy*, Jemima Brooks*, Verity Clark*, Alex Goldman, Harry Geldart
Grade 5
Evie Clark*, Ellie Edwards*, Isabel Chan
Grade 6
Kristina Rawsthorne* and Varun Premakantha
Grade 7
Ellis Coulter*, Jemima Hardaker*, Priya Lal*
Grade 8
Alex Lal*
Trophies for exam excellence went to:
Junior – Martha Last (96)
Intermediate – Verity Clark (98)
Senior – Ellie Edwards (98)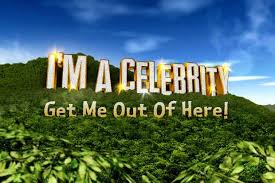 Former Lamont Drama pupil and Lamont Drama Assistant Teacher Simon Lennon has been cheering on his girlfriend Coronation Street actress Sair Khan as a campmate in ITV's 2018 I'm A Celebrity…Get Me out of Here!
During her jungle stay with Harry Redknapp and Fleur East, Sair mentioned her other half on numerous occasions. On her exit, she once again paid tribute to her friends and family and her boyfriend Simon during her interview with I'm a Celebrity presenters Dec and Holly.
Viewers then saw the two meet up on the famous I'm a Celebrity bridge for a welcome back kiss and cuddle.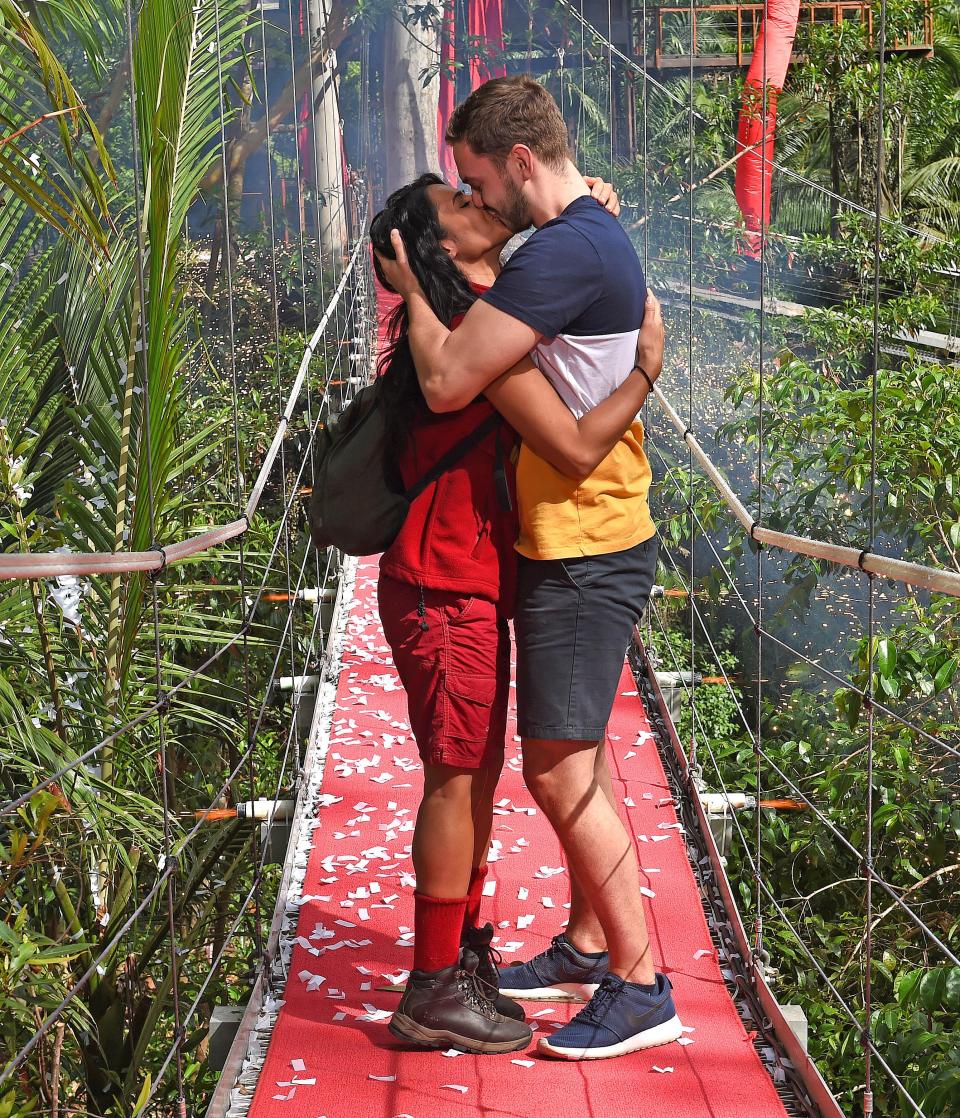 Simon, who is well-known to TV viewers himself for playing 'Brains' alongside Michelle Keegan on BBC's Our Girl and for parts in Grantchester and The Dark Room, has been very publicly supportive of Sair in the jungle. On Twitter, @SiLennon, the actor tweeted ahead of her eating Bushtucker trial: "Hahaha! This is gonna be hilarious! She's an absolute legend. Come on, Sair!"
Over on Instagram, @silennon he's even created a whole Insta moment for his girlfriend.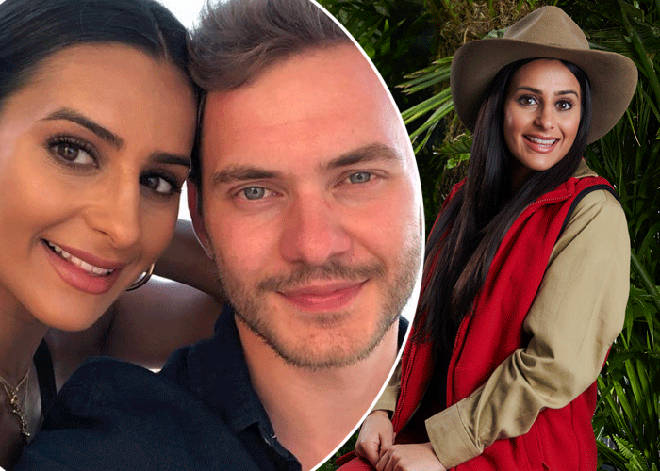 Simon, who is a National Youth Theatre member and very active NYT Ambassador, began his romance with Sair in December 2017 after they met at Buckingham Palace. Sair is also a member of the National Youth Theatre, and they were both invited to the royal home to celebrate their 60th anniversary of the prestigious organisation.
Said Diane Lamont: "It was absolutely lovely seeing Simon and Sair meet up on the bridge. I have had many, many pupils becoming National Youth Theatre members but Simon stands out as being an NYT star. He has given up many hours to help run the national auditions in order to give younger aspiring actors the same opportunities that he has enjoyed. However, an NYT romance is a first for Lamont Drama! I always say that you never know where NYT can lead you! ".
Former Lamont Drama pupil and professional actor Tori Hargreaves is wowing audiences as the Princess in Aladdin in Liverpool's Hope Street Theatre's spectacular Christmas production.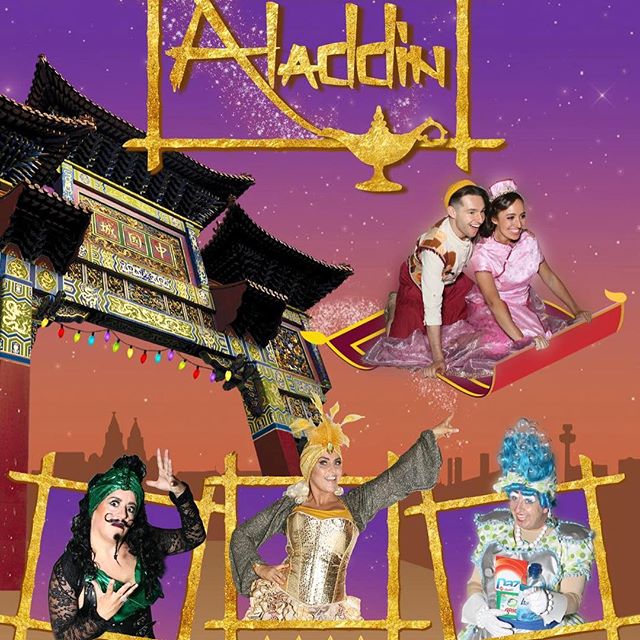 The panto, which tells the story of Aladdin and the magic lamp, is the longest-run production so far at the newly established Hope Street Theatre.
Written by Jessica Lea (Hollyoaks, EastEnders) in a new and hilarious scouse dialogue, the performance carries a contemporary voice and genuine, local feel.
Tori joins Adam McCoy as Aladdin,  Helen Carter as the Genie, Liam Dascombe as Wishee Washee, Emma Bispham as Abanazer and Jamie Greer as Widow Twankey
Says Tori: "I was part of the company for last year's panto and had an amazing time. There are really no better audiences for panto than in Liverpool so  I couldn't wait to fly back in to take on the role of the Princess in this year's production. There is a great atmosphere and the cast is enjoying it every bit as much as the audience!"
The panto is produced by Drops of Light CIC and runs all through December and tickets are available.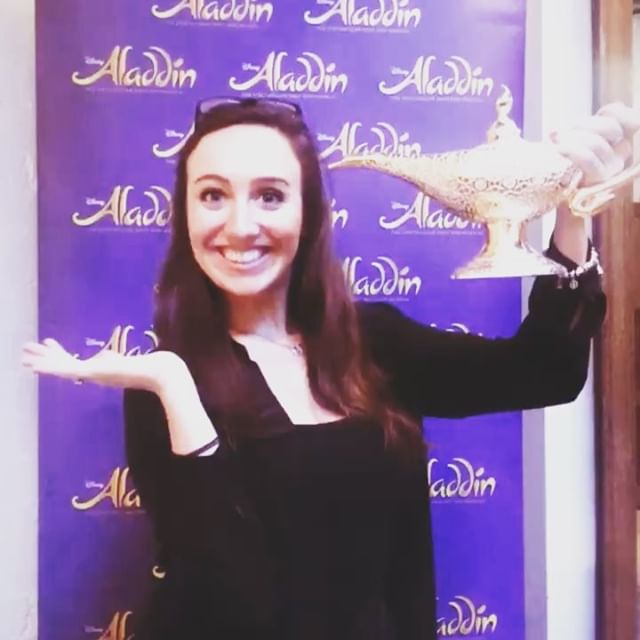 Playwright and former Lamont pupil Luke Barnes continues to go from strength to strength. His latest play All I Ever Wanted Was Everything is currently wowing audiences at the legendary Bush Theatre in London.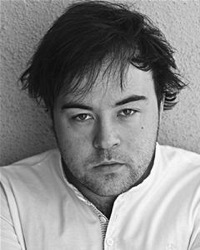 Set across three decades, from 1997's Cool Britannia to today's Brexit Britain, this multi award-winning gig theatre mixes original live music from James Frewer, with bold new writing from Luke.
The play focuses on Leah and Chris; raised on Harry Potter, New Labour and a belief that one day they would be as 'special' as their parents promised. But what happens when those dreams don't become reality?
Luke's play has been attracting rave reviews:-
"a slamming-together of a play and a gig."
The Telegraph ★★★★
"Middle Child really smashes it with a superb piece of gig theatre…combines music and storytelling in an outrageously entertaining fashion"
Lyn Gardner, The Guardian
"Glorious…a raucous, riotous 75 minutes of storytelling"
The Stage ★★★★
"Heart-wrenching and heart-warming all at once"
Broadway Baby ★★★★★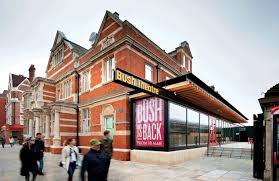 Says Luke: "All's good my end. As well as the show at the Bush Theatre, I've got one coming to The Young Vic next year."
"I'm also developing other projects trying to get them made – just the usual," laughs Luke.
"Hopefully Luke will be visiting us soon to catch up and provide some great inspiration for other young budding playwrights in the school.  No-one deserves success more than Luke who was always brilliantly imaginative and creative in his weekly drama classes and on stage" adds Mrs Lamont.