Top Results for Lamont Drama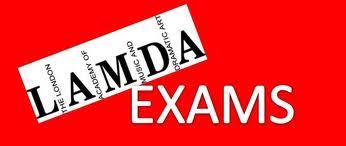 Congratulations to all pupils who sat their LAMDA exams this July. We received a super set of results! Well Done!
Twenty-four pupils took the exams with 3 gaining high Merit and 21 gaining the top mark of Distinction (80 and over). 11 pupils gained 91 and above!
Those gaining Distinction were:
Introductory 1: Gadowl Oyedeji
Introductory 2 : Martha Last, Campbell Gie
Entry: Isla Gie
Grade 1 : Chayil Oyedeji, Jacob Cavendish, Serafina Campolucci-Bordi
Grade 2 : Ifeoluwa Oyedeji, Grace Petrie
Grade 3 : Alfie Molloy, Harry Geldart, Alexander Goldman, Callia Edwards, Lori-Jo Quinney
Grade 4 : Louisa Whorton, Liana Edwards, Orlando Campolucci-Bordi, Matilda Brookes-Jones, Niamh Hughes
Grade 7 : Grace Farnell
Grade 8 : Francesca Medlicott

CONGRATULATIONS TO ALL!