Lucas Frost shines as Gomez Addams!
Congratulations to Lucas Frost for winning a NODA award for his portrayal of Gomez Addams in the musical The Addams Family.  The show is based upon The Addams Family characters, created by Charles Addams, which depict a ghoulish American family with an affinity for all things macabre.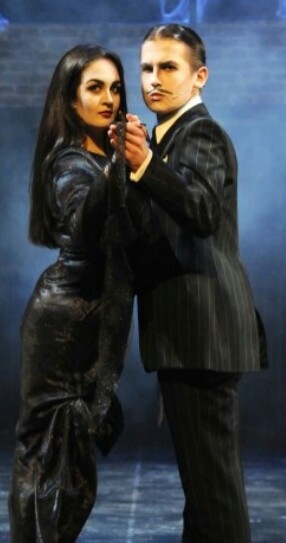 Lucas took on the role of Gomez with SONG, Southport's award-winning musical theatre company for 10-18-year-olds. He was awarded Best Male Actor in a Youth Production for his portrayal of the patriarch of The Addams Family.
Lucas's proud mum, Karen Frost, said: "I am so delighted for him that he won. He worked so hard on the part to perfect the accent and the tango!"
Diane Lamont, added: "Lucas always works hard in every part he is given to transform himself into the character he is portraying. He is a very talented boy who is a delight to direct."