London's Bush Theatre Showcases Luke's Work
Playwright and former Lamont pupil Luke Barnes continues to go from strength to strength. His latest play All I Ever Wanted Was Everything is currently wowing audiences at the legendary Bush Theatre in London.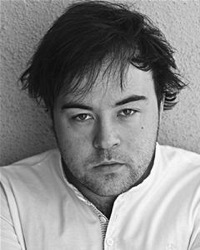 Set across three decades, from 1997's Cool Britannia to today's Brexit Britain, this multi award-winning gig theatre mixes original live music from James Frewer, with bold new writing from Luke.
The play focuses on Leah and Chris; raised on Harry Potter, New Labour and a belief that one day they would be as 'special' as their parents promised. But what happens when those dreams don't become reality?
Luke's play has been attracting rave reviews:-
"a slamming-together of a play and a gig."
The Telegraph ★★★★
"Middle Child really smashes it with a superb piece of gig theatre…combines music and storytelling in an outrageously entertaining fashion"
Lyn Gardner, The Guardian
"Glorious…a raucous, riotous 75 minutes of storytelling"
The Stage ★★★★
"Heart-wrenching and heart-warming all at once"
Broadway Baby ★★★★★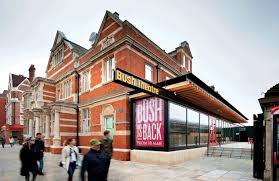 Says Luke: "All's good my end. As well as the show at the Bush Theatre, I've got one coming to The Young Vic next year."
"I'm also developing other projects trying to get them made – just the usual," laughs Luke.
"Hopefully Luke will be visiting us soon to catch up and provide some great inspiration for other young budding playwrights in the school.  No-one deserves success more than Luke who was always brilliantly imaginative and creative in his weekly drama classes and on stage" adds Mrs Lamont.