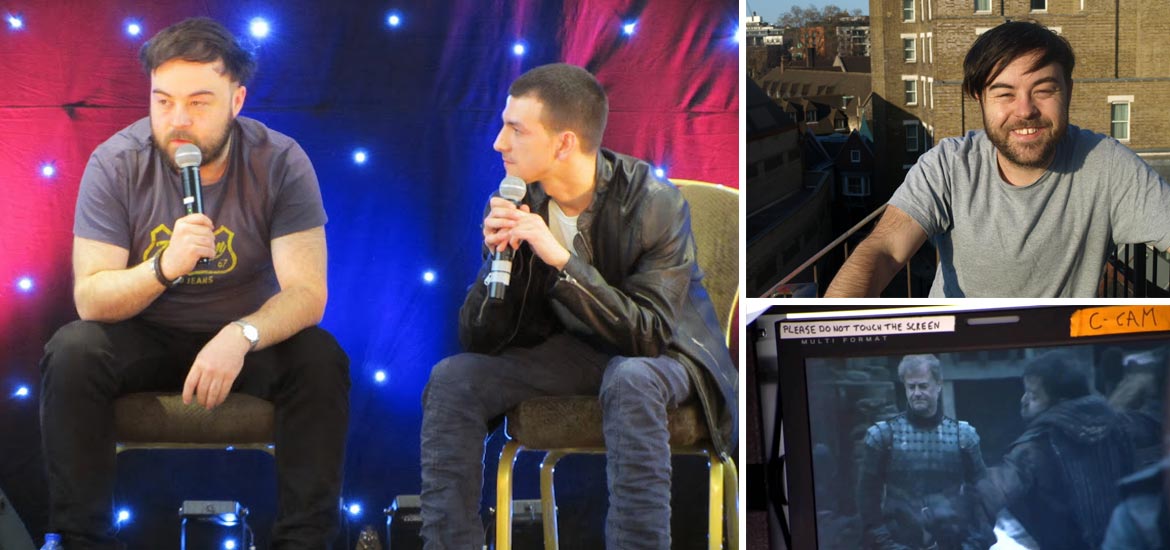 Lamont Drama Pupil Stars in Game of Thrones
Former Lamont Drama School pupil Luke Barnes is not only making waves as a small screen star but he is also making a name for himself as "a young playwright bursting with talent".
Luke has been starring in TV's massive hit series GAME OF THRONES as Rast. He started in the first series opposite Sean Bean and went on to appear in series three and four.  He has also appeared on TV in SKINS.
During his time at Lamont Drama School, Luke had great success in local drama festivals and in his LAMDA exams. He also successfully auditioned for the National Youth Theatre where he appeared in several of their productions. At 18, he left Lamont to study at the Oxford School of Drama.
But Luke's talents are not just in front of the camera, he is also a highly successful playwright. His critically acclaimed play BOTTLENECK had a successful run at London's Soho Theatre and his first play CHAPEL STREET ran at the Old Red Lion in Liverpool and in Edinburgh where it won the Old Vic New Voices award. In 2012 he was short-listed for an Off West End Theatre Award for Most Promising Playwright. He has also written EISTEDDFOD.
When CHAPEL STREET was performed at the Edinburgh Fringe Festival it wowed critics. Fringe reviewer Jake Orr, said: "If anything is clear, Barnes is a young playwright bursting with talent." Reviewer Joe Miller, added: "CHAPEL STREET makes the most of every moment and is consistently entertaining… his writing is both inventive and amusing."
Mrs. Lamont is immensely proud of her former pupil:  "Luke began writing his own material when he was a teenager and performed them at local festivals. He's not only one of the most talented pupils I've had the pleasure of teaching – but also one of the nicest. Keep the words flowing Luke – you're a star!"