Isobel and Catarina on Citv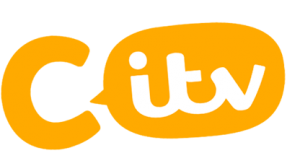 Citv fans will be seeing a lot of two Lamont girls on the channel over the summer. Eleven-year-old Isobel Tinsley and 10-year-old Catarina Cardeira are two of the featured children in Citv's July Promotion.
To get the parts, the girls had to send a selfie video of themselves. Their self-promotion clearly worked because the girls were then chosen for their roles in the on-screen Summer Promotion.
After filming, Isobel, said: "Filming on location for CITV was brilliant.  It was really interesting to see the different filming techniques used for fast action!  I was roller skating and also zooming down a zip wire – we all had LOTS of fun!  I'm so pleased Mrs. Lamont put me forward for the audition selfie video."